"OTHER DOGS WILL STARE, MAKE IT WORTH THEIR WHILE"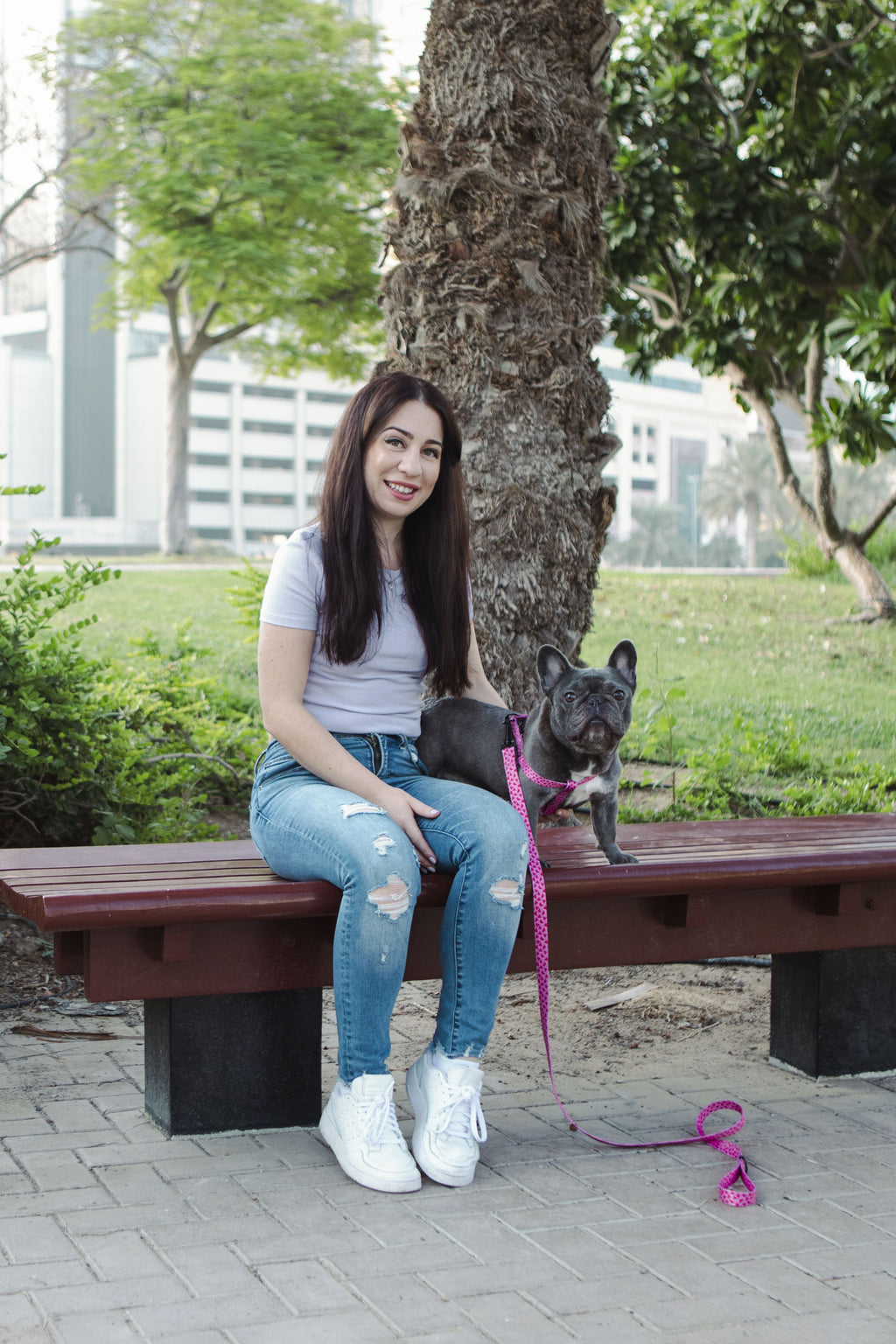 Hi Everyone!
My name is Maria and I am the founder of Pickles DXB. I wanted to introduce all of you to Pickles, my little French bulldog, who has been my best friend for over 3 years now and I love him very much.
Like many others across the world, I had lost my job during the pandemic. In the beginning I felt very anxious about the situation and was really worried about my future. Staying at home during lockdown with Pickles made all these scary times feel a lot better, don't all dogs know when their owner is going through a rough time? As I was coming to acceptance with reality, I came to conclusion that it's a perfect time to realize my long-lasting dream of having my own venture. This is how our company Pickles DXB was born with Pickles being my one and only brand ambassador.
More about us