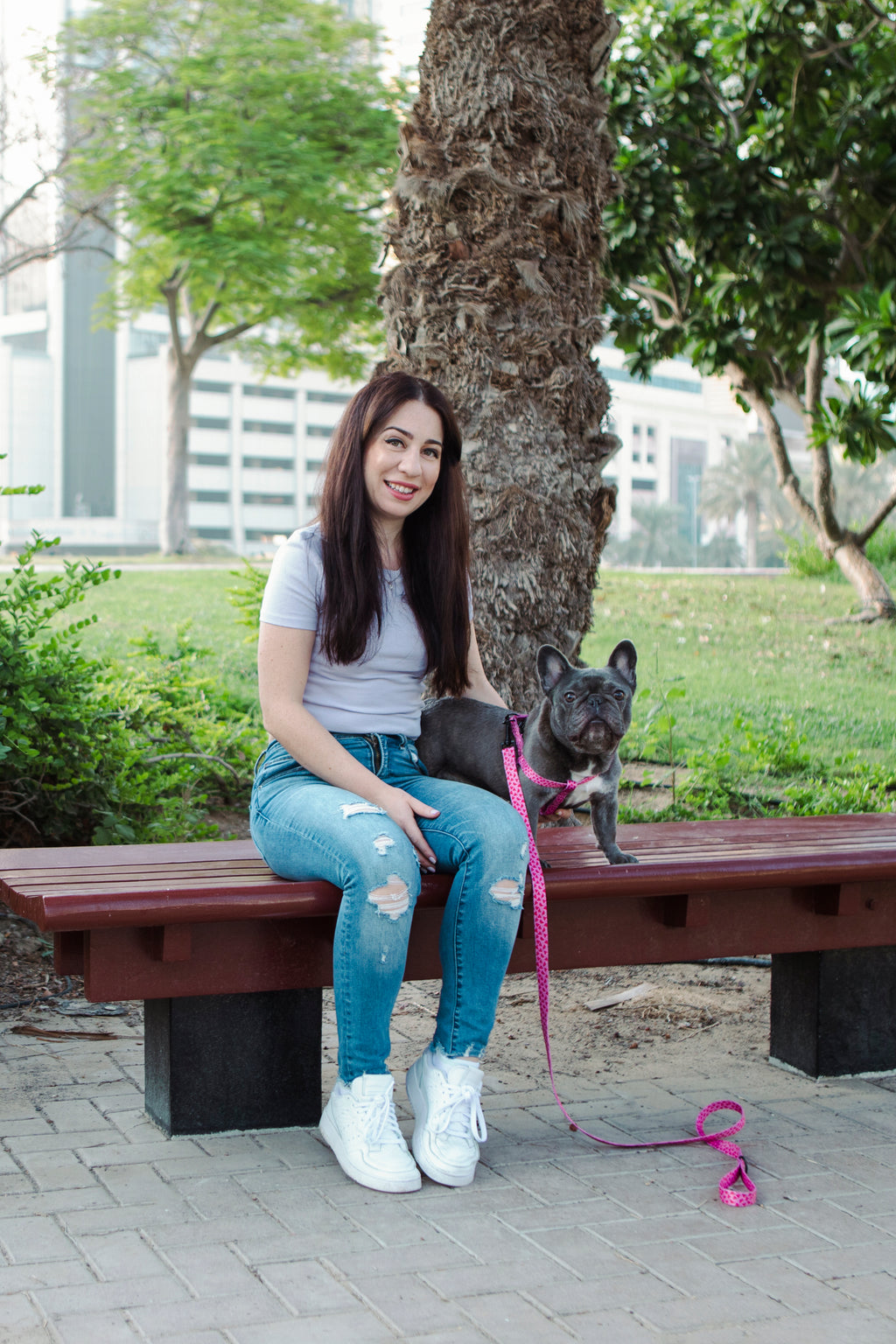 our story
My name is Maria and I am the founder of Pickles DXB. I wanted to introduce all of you to Pickles, my little French bulldog, who has been my best friend for over 2 years now and I love him very much.
Like many others across the world, I had lost my job during the pandemic. In the beginning I felt very anxious about the situation and was really worried about my future. Staying at home during lockdown with Pickles made all these scary times feel a lot better, don't all dogs know when their owner is going through a rough time? As I was coming to acceptance with reality, I came to conclusion that it's a perfect time to realize my long-lasting dream of having my own venture. This is how our company Pickles DXB was born with Pickles being my one and only brand ambassador.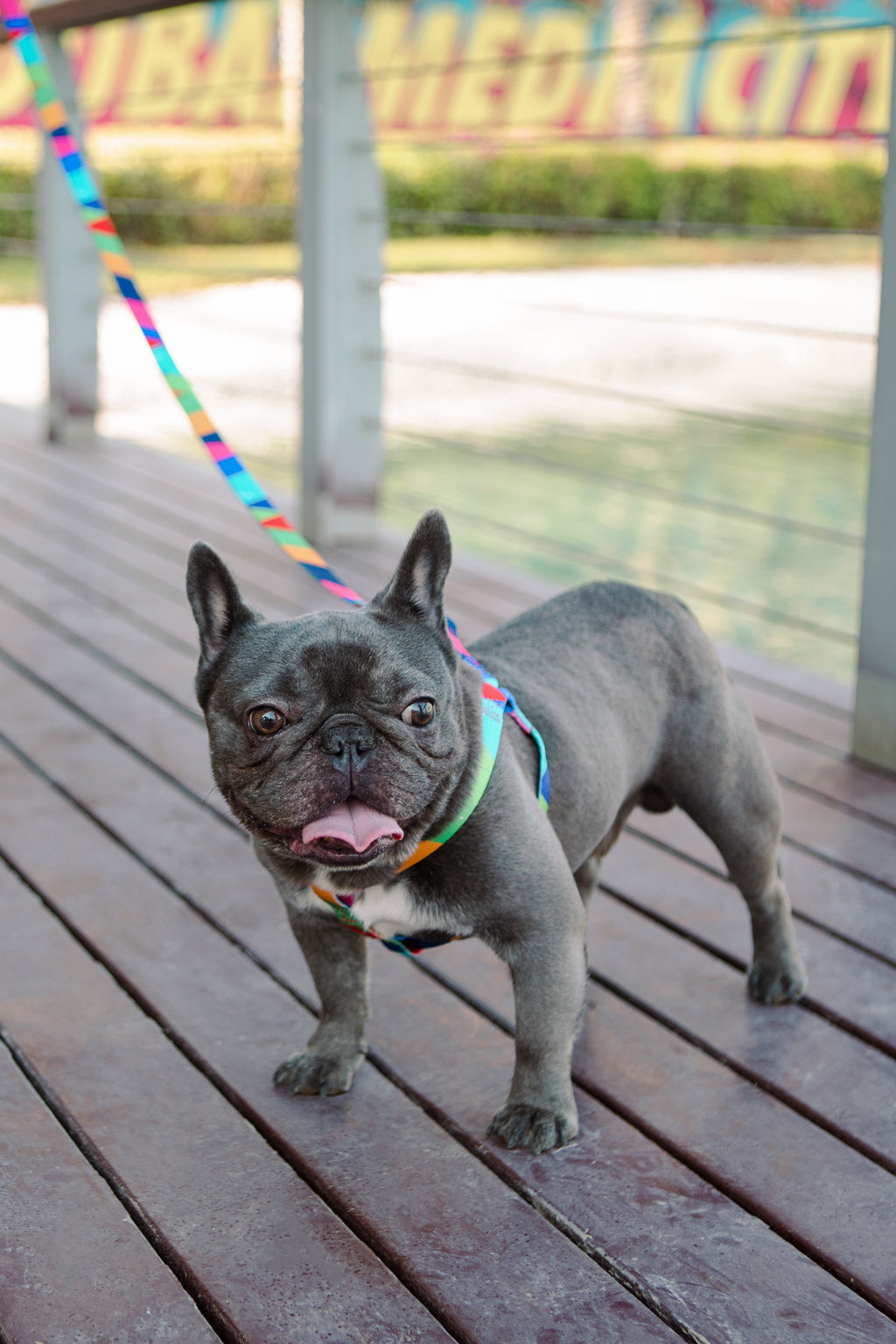 Our Style
We all have an individual style, so why dogs have to be different? Just like people, they have a character, and we want to offer each one of them an opportunity to express their personality. Born in Dubai, our local start-up is focused on fashion, colourful patterns and lots of fun. Our products are affordable, and we pride ourselves on delivering personalized customer service. Our mission is to bring happiness to your daily walks with a dog and we really hope that you will enjoy our products. Keep in touch with us on our social media: we absolutely love seeing your pups!
Browse our store